2555 E Broadway St,
Helena, MT 59601
2555 E Broadway St,
Helena, MT 59601
Professional Skilled Nursing Facility in Lakewood, CO
Nursing Home in Lakewood, CO:
A Haven for Seniors
Are you or a loved one in need of compassionate, professional care in the Lakewood, Colorado area? Bethany Nursing and Rehab, your trusted skilled nursing facility is dedicated to providing exceptional care and support to seniors in our community.
A Trusted Partner in Care
Bethany Nursing and Rehab is more than just a nursing facility; it's a place where residents become part of a warm and welcoming community. We understand that choosing a skilled nursing facility in Lakewood, Co is a significant decision, and we are honored to be your trusted partner in care. Our team of highly trained and compassionate healthcare professionals is dedicated to providing personalized attention and top-notch medical services to meet the unique needs of each resident.
Skilled Nursing Facility in Lakewood, CO:
Bethany Nursing and Rehab
Bethany Nursing and Rehab has established itself as a leading skilled nursing facility in Lakewood, CO, offering a range of services designed to enhance the well-being and quality of life of our residents. We offer a wide range of services to ensure the comfort, safety, and well-being of our residents.
We believe that our dedication to excellence, compassionate care, and commitment to improving the lives of our residents make us the ideal choice for you or your loved one's healthcare needs.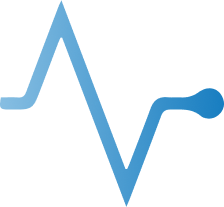 When it comes to regaining independence and achieving optimal health following an illness, injury, or surgery, expert rehabilitation therapy is crucial. Bethany Nursing and Rehab, located in Lakewood, Colorado, is your trusted partner in rehabilitation.
Rehab
Physical Therapy
Occupational Therapy
Speech Therapy
Additional Therapies
Post Operative Rehabilitation:
Total Joint Replacement
Amputation
Post Fracture Care
Open Heart Surgery
Reconditioning / Strengthening
Our skilled and caring team is committed to providing the highest level of care and support, ensuring that our residents receive the attention and assistance they need to thrive. Our skilled nursing facility in Lakewood, Co is equipped with the latest technology and staffed by a team that treats each resident like family.
Additional Therapies
Stroke Recovery
Cardiac Care
Prosthetics and Orthotics
Wound Care
Pain Management
Treatment of Swallowing Disorders
Urinary Incontinence Management
Advanced Therapy Modalities
Additional Care
Pain Management
Individualized Care Plans
Social Services
Care Coordination
Dental Care
Dialysis
Hospice Care
Podiatry Services
Take Your First Step Toward Expert Care Today
At Bethany Nursing and Rehab, your well-being is our top priority, and we're here to support you every step of the way on your journey to better health and happiness.